A New Federal Court Judge Compared Abortion To Slavery. He's Not Alone.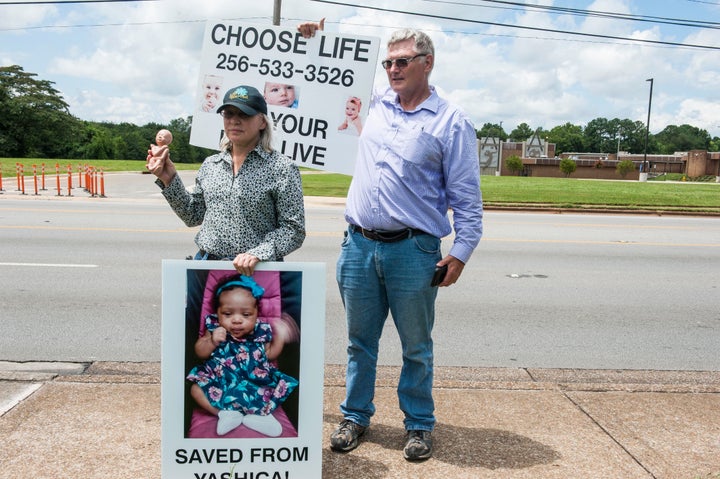 Outside an abortion clinic in Huntsville, Alabama, last month, protesters held signs reading âBabies are murdered hereâ and âI stand against Planned Parenthood.â They also held signs featuring a photo of a black toddler they claimed to have helped âsaveâ from an abortion provider by talking the childâs mother out of having an abortion.Among the protesters at the Huntsville clinic, the abortion-slavery analogy was popular. âIt used to be legal for me to own people, but we know thatâs wrong now,â one protester told HuffPost. âItâs like slavery but worse,â another said.âPeople think itâs okay because itâs legal and because [a fetus] is not a person, but they said that about slaves, too.âThis is a common refrain among abortion opponents. The day before, outside a clinic in Tuscaloosa, another protester made the same argument equating fetuses to slaves.

full story
Related news
Hoosier anti-abortion activists head to DC
nwitimes.com,
Indiana
- January 26, 2017
Life and many others organizations. ');}Christina Fickel said she is âgiving a voice to the voicelessâ on Friday when she stands tall with other anti-abortion activists in Washington, D.C., for the annual March for Life rally.âI really believe thereâs no ...
Texas bills for abortion restrictions pre-filed for 2017 session
10, that would put similar fetal remains rules into state law, ban a type of late-term abortion that is already illegal under federal law and implement stronger requirements for electronic reporting of abortions by clinics.John Seago, legislative director for Texas ...