Abortion laws disturbing
Coos Bay World
,
Oregon
- August 11, 2017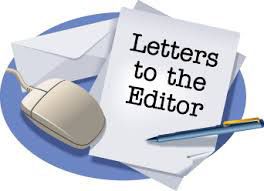 I was reading The World a few weeks ago and came across an article regarding some of the new laws being passed in Salem. The one regarding abortion was disturbing to me. If I read it correctly, we would be allowed to terminate a pregnancy at any stage for

full story
Related news
Texas lawmaker files unusual bill to troll anti-abortion legislation
TheBlaze.com - March 13, 2017


Texas lawmaker files unusual bill to troll anti-abortion legislationTexas state Rep. Jessica Farrar (D) filed legislation that would fine men for masturbation and restrict access to health care procedures, such as colonoscopies and vasectomies. Her bill, while ...
Judge Signs Order To Keep Last Kentucky Abortion Clinic Open
WKU Public Radio - April 11, 2017


A judge has signed an order to keep Kentucky's last abortion clinic open until a lawsuit aimed at preventing its closure is resolved. U.S. District Judge Greg Stivers issued a preliminary injunction to keep EMW Women's Surgical Center in Louisville open pending ...
Report: Irish girl seeking abortion sent to psychiatric clinic instead
CNN International - June 12, 2017


The girl and her mother believed they were traveling to the Irish capital for an abortion, according to the report. Instead, when they arrived, the girl was placed into a mental health facility, where she was detained for days. Under European Union law, the minor's ...