Chile: the long road to abortion reform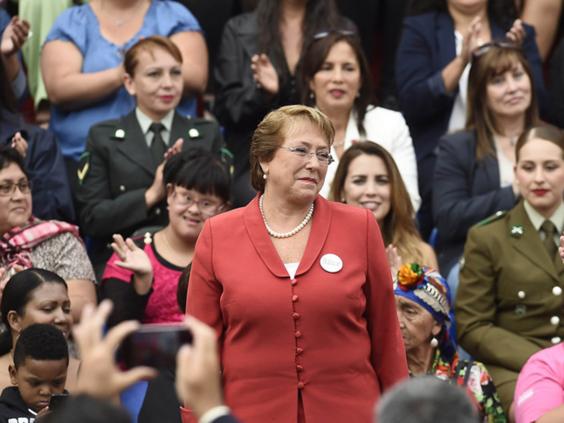 Chile had one of the most restrictive abortion policies in the entire world. After years of campaigning, Chile's president, Michelle Bachelet, has finally pushed through a bill that will allow the termination of a pregnancy in three cases – when the woman's life is in danger, when a foetus is unviable, or in cases of rape.Judges in the constitutional court ruled in favour by six to four in a vote that reflected the wider mood on the matter. Among the general public, 70 per cent supported the bill.Debate has been heated. A viral video campaign showed women how to induce an "accidental" abortion by walking into moving traffic. The point here was that a terrible accident of this kind is the only way to legally end an unwanted pregnancy.Certain key cases have been used to show the injustice of restrictive abortion policies.

full story
Related news
Kentucky's last abortion clinic in long-running war
The Courier-Journal,
Kentucky
- February 23, 2017
At dawn, protesters kneel on the concrete sidewalk holding crosses and rosaries, swaying, singing and praying aloud. Police cruiser lights flash on a corner near an Action Loan shop. Men stalk the sidewalk waving posters of bloody abortions, reading from Bibles ...
Tomi Lahren's show pulled for a week after abortion comments
CNNMoney - March 20, 2017


Tomi Lahren's ascent to conservative media stardom has been propelled by a contentious spirit that is on full display whenever she takes aim at her political adversaries. But now Lahren is apparently the one getting dressed down. The Blaze, a conservative media ...
Catholic leaders: climate change on same level as abortion and death penalty
The San Diego Union-Tribune - December 3, 2016


Opposition to abortion and the death penalty have long been cardinal beliefs for the Roman Catholic church, whose faithful make up about a quarter of all Americans.What if fighting climate change becomes an equally passionate issue in parishes nationwide?The ...