Hoosier anti-abortion activists head to DC
nwitimes.com
,
Indiana
- January 26, 2017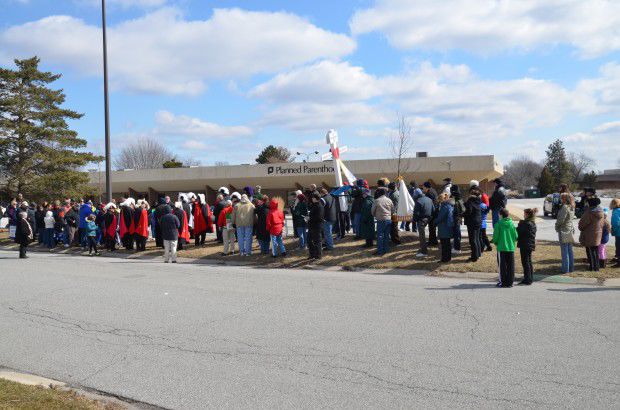 Life and many others organizations. ');}Christina Fickel said she is âgiving a voice to the voicelessâ on Friday when she stands tall with other anti-abortion activists in Washington, D.C., for the annual March for Life rally.âI really believe thereâs no human right more fundamental or more sacred than the right to life. Thatâs why Iâm out there,â Fickel, 49, of Chesterton, said.As anti-abortion organizers ready for Fridayâs March for Life rally in the nation's capital to demonstrate against the 1973 Supreme Court decision in the case of Roe v. Wade, they do so amid the shifting abortion policy of President Donald Trump's administration.The rally â held every year since 1974 â also comes at a time when attempts to defund Planned Parenthood are back in the spotlight and abortions are at historic lows.Michael Velasco, who organizes the D.C. trip each year as the state culture of life director for the Indiana Knights of Columbus, said 130 people have signed up to take a bus from Merrillville to Washington, D.C. The bus, at full capacity, was scheduled to take off Wednesday night from St. Joan of Arc, 200 E. 78th Ave.Velasco said he has helped organize pro-life events for years across the state, decrying abortions, capital punishment, euthanasia and human trafficking.

full story
Related news
Appeals court sets date to consider Tennessee abortion measure
A federal appeals court has set an August date to hear argument over Tennessee's controversial abortion amendment, and the state's system to count votes.Sent!A link has been sent to your friend's email address.Posted!A link has been posted to your Facebook feed. ...
Rallies at Capitol protest abortion rights, immigration policies
Austin American-Statesman,
Texas
- February 26, 2017
Dorothy Kuhn cheers at a rally on resisting the Trump administration's immigration policies at the Capitol on Saturday.Story Highlights'No Ban, No Wall' protesters say federal and state policies vilify immigrants, refugees, Latinos and Muslims.'Abolish ...
Countries Donate Millions To Counter Trump's Global Anti-Abortion Rule
Huffington Post - March 3, 2017


While the 1973 Helms Amendment already prohibits U.S. funds from paying for abortion procedures, the global gag rule takes it one step further by cutting U.S. funding to groups that offer information to women about abortion, or pay for abortions with non-U.S. funds.The ...