Lawsuit Challenges Regulations on Abortion Clinics in Virginia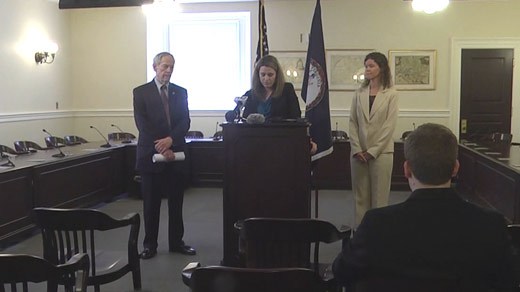 A lawsuit has been filed against the McAuliffe administration for the way abortion clinic regulations were rolled back in Virginia.The Family Foundation of Virginia, an anti-abortion group, is funding the legal challenge.The foundation's president, Victoria Cobb, says they are getting involved due to what she believes are procedural violations and a lack of government transparency."They issued a document that stated that the vote had already occurred when they hadn't even held the meeting yet. Those kind of things isolate and sort of ice out the public," Cobb said.Court documents accuse the Democratic governor's administration and the Board of Health of going ahead with changes to abortion clinic safety standards when it was against basic code.The lawsuit was filed in Henrico County Circuit Court by attorney Dan Carrell, and pinpoints 22 accused violations of Virginia law.

full story
Related news
Texas bills for abortion restrictions pre-filed for 2017 session
10, that would put similar fetal remains rules into state law, ban a type of late-term abortion that is already illegal under federal law and implement stronger requirements for electronic reporting of abortions by clinics.John Seago, legislative director for Texas ...
Alabama law may help end ignorance about abortion
al.com,
Alabama
- September 21, 2016
J. Pepper Bryars, who grew up in Mobile and lives in Huntsville, is a conservative columnist for AL.com. Contact him at www.jpepperbryars.com.They say that ignorance is bliss, but it's also the only thing that's keeping abortion-on-demand legal in our nation.Truth ...
Opinion: Abortion referral bill threatens basic health services
Chicago Sun-Times,
Illinois
- July 20, 2016
A policy shift added providing abortion referrals and processing prescriptions for abortion inducing drugs to Ms. Mendozaâs job responsibilities. When she alerted county officials she could not ethically participate in an abortion, she was forced to resign, losing ...