Ohio bill fights to ban abortion after Down syndrome diagnosis
WLWT Cincinnati
,
Ohio
- September 25, 2017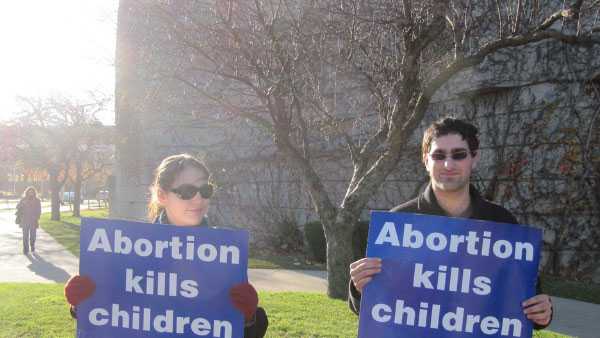 That's why Kuhns is fighting for an Ohio bill that would ban abortions in cases where a pregnant woman has had a positive test result or prenatal diagnosis indicating Down syndrome. Physicians convicted of performing an abortion under such circumstances could be charged with a fourth-degree felony, stripped of their medical license and held liable for legal damages. The pregnant woman would face no criminal liability.Several other states have considered similar measures, triggering emotional debate over women's rights, parental love, and the trust between doctor and patient.The Ohio bill's chief Senate sponsor, Republican Sen. Frank LaRose, said GOP lawmakers accelerated the measure after hearing a mid-August CBS News report on Iceland's high rate of abortions in cases involving Down syndrome.

full story
Related news
Texas bills for abortion restrictions pre-filed for 2017 session
10, that would put similar fetal remains rules into state law, ban a type of late-term abortion that is already illegal under federal law and implement stronger requirements for electronic reporting of abortions by clinics.John Seago, legislative director for Texas ...
Appeals court sets date to consider Tennessee abortion measure
A federal appeals court has set an August date to hear argument over Tennessee's controversial abortion amendment, and the state's system to count votes.Sent!A link has been sent to your friend's email address.Posted!A link has been posted to your Facebook feed. ...