Online abortion services 'alternative to unsafe methods'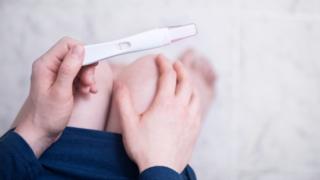 Online abortion services can offer an alternative to unsafe methods to end a pregnancy, research has suggested.The findings, published in the British Medical Journal, follow research carried out by an American university.Some 1,000 women, who purcha

full story
Related news
Hearing on fetus burial rule is latest in abortion battle
FOX 7 Austin - August 4, 2016


Governor Greg Abbott, last month, proposed a new rule to require abortion providers to dispose of fetuses by burial or cremation. Abbott's call came shortly after the U.S. Supreme Court struck down tough abortion regulations passed by state lawmakers in 2013. Thursday ...
How the 40-year battle over abortion blocked Zika funding
McClatchy Washington Bureau,
Washington
- September 18, 2016
Henry Hyde, an Illinois Republican, pushed through Congress a ban on Planned Parenthood and other providers using Medicaid funds to pay for abortions. The prohibition, still in force today, would put financial pressure on Planned Parenthood to find private money ...