Planned Parenthood Thanks Senate Dems For Choosing Abortion Over Anti-Zika Funding
Breitbart News
- July 4, 2016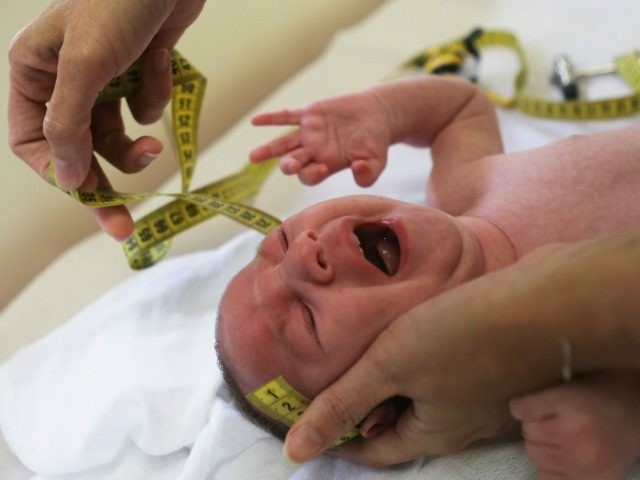 As Breitbart News has reported, Planned Parenthood has been taking advantage of fears surrounding the Zika virus and the birth defect known as microcephaly that is linked with the virus. The abortion giant is particularly targeting Latin American countries that have restrictive abortion laws, in hopes of capitalizing on womenâs fear and changing those laws.How Zika Is Shaping the Sexual and Reproductive Health and Rights Agenda: https://t.co/HOKXeUVNeb #ZikaVirus— Planned Parenthood (@PPFA) May 2, 2016âIt is beyond outrageous that Senate Democrats are blocking $1.1 billion in supplemental Zika funding because they are demanding an even bigger earmark for their political donors, Planned Parenthood,â Maureen Ferguson of The Catholic Association tells Breitbart News. âHalf a billion taxpayer dollars annually already flow to Planned Parenthood, which runs the nations largest chain of abortion centers.

full story
Related news
Ohio governor signs 20-week abortion ban, vetoes 'heartbeat' measure
Crux: Covering all things Catholic - December 15, 2016


Ohio Governor John Kasich signed a bill that bans abortion in the state after 20 weeks of pregnancy, but he vetoed a bill that would have made abortion illegal when a fetal heartbeat can be detected, stating that its provisions "are clearly contrary to the Supreme ...
Rallies at Capitol protest abortion rights, immigration policies
Austin American-Statesman,
Texas
- February 26, 2017
Dorothy Kuhn cheers at a rally on resisting the Trump administration's immigration policies at the Capitol on Saturday.Story Highlights'No Ban, No Wall' protesters say federal and state policies vilify immigrants, refugees, Latinos and Muslims.'Abolish ...
Why Are These Religious Leaders Challenging a Florida Abortion Law?
Yahoo Finance - December 21, 2016


Six of the plaintiffs in the ACLU suit are clergy members â three rabbis and three ministers â who claim that the law, passed as part of the H.B. 1411 anti-abortion legislative package signed by Gov. Rick Scott in May, violates their First Amendment rights to ...