Texas bills for abortion restrictions pre-filed for 2017 session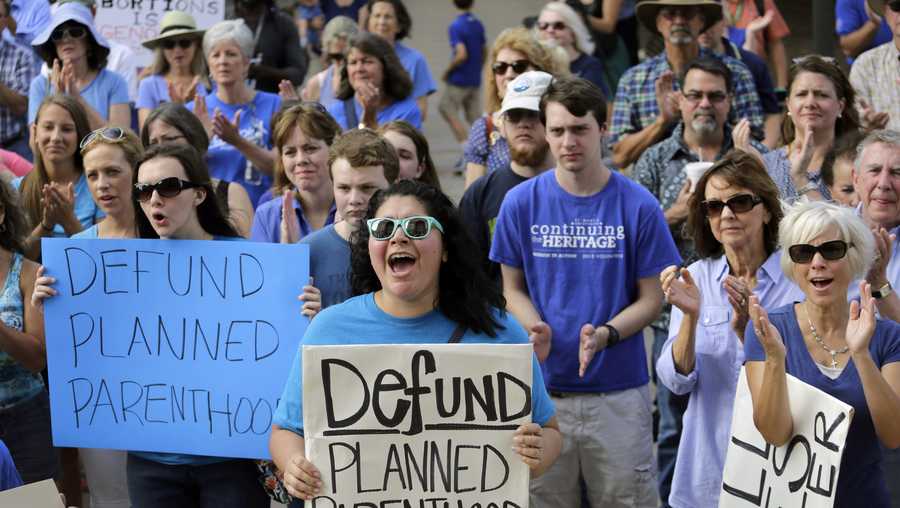 10, that would put similar fetal remains rules into state law, ban a type of late-term abortion that is already illegal under federal law and implement stronger requirements for electronic reporting of abortions by clinics.John Seago, legislative director for Texas Right to Life, said the anti-abortion group will focus on advocating for bills that save lives, such as a ban on a second-trimester abortion method called dilation and extraction that abortion opponents call "dismemberment abortions."Rep. Stephanie Klick, a Republican from Fort Worth, says the second-trimester bill is meant to "protect women."Texas health officials told Planned Parenthood last week that they will boot the organization from the state's Medicaid program come January, fulfilling a promise Gov. Greg Abbott made last year after an anti-abortion group released secretly recorded videos that it claimed showed Planned Parenthood officials profiting from sales of fetal tissue for medical research.

full story
Related news
How the 40-year battle over abortion blocked Zika funding
McClatchy Washington Bureau,
Washington
- September 18, 2016
Henry Hyde, an Illinois Republican, pushed through Congress a ban on Planned Parenthood and other providers using Medicaid funds to pay for abortions. The prohibition, still in force today, would put financial pressure on Planned Parenthood to find private money ...
Sasse, Stanek urge passage of Born-Alive Abortion Survivors Protection Act
Live Action News - June 13, 2016


Despite the fact that Americans on both sides of the abortion debate were horrified to learn about Gosnellâs cruelty, federal law does not adequately protect a born child who survives an abortion. Some say these protections are unnecessary, but we know grim reality ...
Both sides declare victory in abortion battle
Arizona Capitol Times,
Arizona
- May 31, 2016
Bills that sought to clamp down on when and how doctors can administer medication abortions, as well as requirements that they tell women their abortions can be reversed, were repealed this year.Complete access to news articles on azcapitoltimes.com is available ...