Texas's terrible new abortion regulation is a con aimed at low-information/anti-abortion voters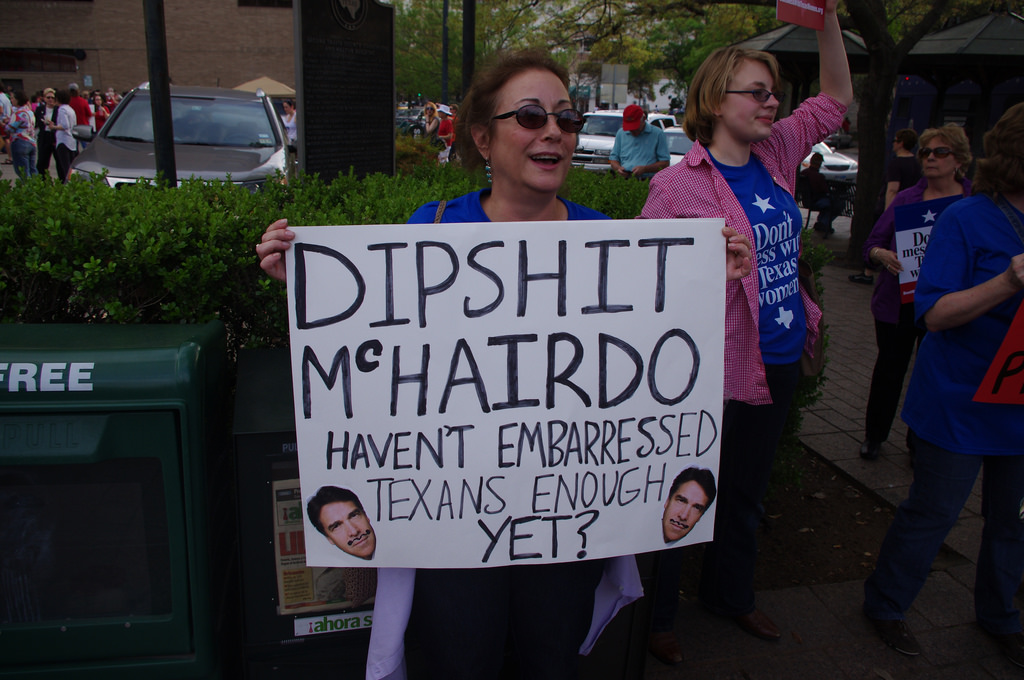 Texas passed a new regulation requiring "cremation or burial" of fetal tissue after a miscarriage or medical abortion, and to hear the lawmakers who passed this idiotic rule, this requires grieving women to dress up minute scraps of tissue in little funeral suits and stand contrite over a tiny casket while a clergyman excoriates them for disappointing god with their selfish uteruses.The reality is that the Texas regulators do not have the right to reclassify fetal tissue as "human remains" (which is the only kind of tissue that funeral homes can dispose of) -- so fetal tissue remains "medical waste." Guess how we get rid of medical waste? It's either incinerated ("cremated") or sterilized and sent to a landfill ("buried").So, basically, all the chest-thumping about treating fetuses as dead babies is just a snow-job to make the low-information voters cheering on these idiots feel good about controlling women and their naughty reproductive organs.

full story
Related news
Ohio governor signs 20-week abortion ban, vetoes 'heartbeat' measure
Crux: Covering all things Catholic - December 15, 2016


Ohio Governor John Kasich signed a bill that bans abortion in the state after 20 weeks of pregnancy, but he vetoed a bill that would have made abortion illegal when a fetal heartbeat can be detected, stating that its provisions "are clearly contrary to the Supreme ...
Appeals court sets date to consider Tennessee abortion measure
A federal appeals court has set an August date to hear argument over Tennessee's controversial abortion amendment, and the state's system to count votes.Sent!A link has been sent to your friend's email address.Posted!A link has been posted to your Facebook feed. ...
Why Are These Religious Leaders Challenging a Florida Abortion Law?
Yahoo Finance - December 21, 2016


Six of the plaintiffs in the ACLU suit are clergy members â three rabbis and three ministers â who claim that the law, passed as part of the H.B. 1411 anti-abortion legislative package signed by Gov. Rick Scott in May, violates their First Amendment rights to ...