TV tentatively starts talking about abortion
Mankato Free Press
,
Minnesota
- November 4, 2015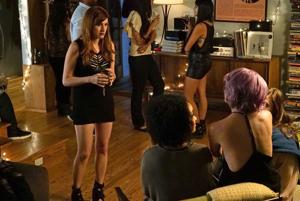 I wouldn't necessarily describe this as a positive reference to abortion on television; in fact, it's the first scene that establishes that Mrs. Bunch is someone who is living out her own ambitions through her daughter in a way that might be damaging to her mental health. Rebecca isn't pregnant at all, nor is she in danger of becoming so at that point in the story. But it's at least an acknowledgement that if a teenage girl got pregnant and didn't want to be, abortion would be a reasonable alternative for her.Another show on the same network managed to consider abortion even more seriously as an option.

full story
Related news
The Problem with Planned Parenthood We Should Be Talking About
ATTN - September 29, 2016


Planned Parenthood and abortion are a hot-topic election issue. This week marks an important anniversary in abortion rights: On September 30, the law that blocks federal money from paying for abortions (with the exception of rape, incest, and the life of the mother) ...
Yes, abortion reversal will work
News Sentinel,
Indiana
- February 27, 2017
On Feb. 15 I testified before the Indiana House Public Policy Committee on House Bill (HB) 1128, a bill that offers women abortion pill reversal information. Planned Parenthood, Indiana's largest abortion business, unsuccessfully attempted to stop the bill in ...