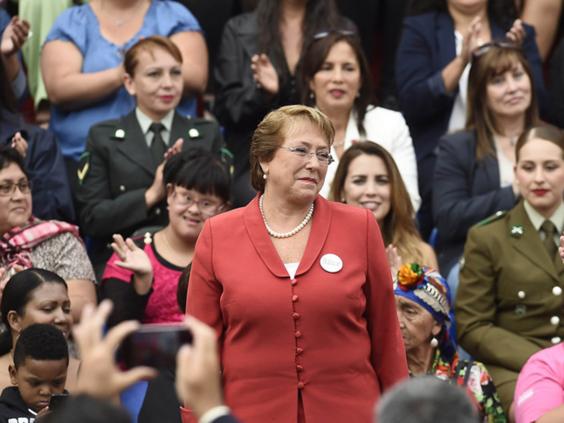 The Independent - August 29, 2017

Chile had one of the most restrictive abortion policies in the entire world. After years of campaigning, Chile's president, Michelle Bachelet, has finally ...

more
More Stories
Chile abortion bill: 'My pregnancy was torture'
BBC News,
GB
- August 16, 2017
Paola Valenzuela was 40 years old when she found out she was pregnant with her second child. "My husband and I were so excited about having another child and my son, who was nine at the time, was very happy about the idea of having a little brother," she
How has the issue of abortion affected your life?
BBC News,
GB
- August 14, 2017
It's almost 50 years since abortion was legalised in Britain and we would like to hear your experiences surrounding the issue. The 1967 Abortion Act was a bid to end life-threatening backstreet practices, that were often the only option for many women
Kansas doctor faces discipline over 13-year-old's abortion
BBC News,
GB
- August 11, 2017
A Kansas doctor is accused of breaking the law in his handling of an abortion on a 13-year-old girl, but he says he did not realise her age.A state board is weighing disciplinary action against Dr Allen Palmer over the procedure he carried out in 2014 at the women's ...
Draft Isle of Man abortion bill put out to public consultation
BBC News,
GB
- August 7, 2017
A draft bill which proposes changes to Manx abortion law has been put out to public consultation.The Abortion Reform Bill would allow women to request an abortion in the first 14 weeks of pregnancy and loosen restrictions on having one later.Abortions on the Isle ...