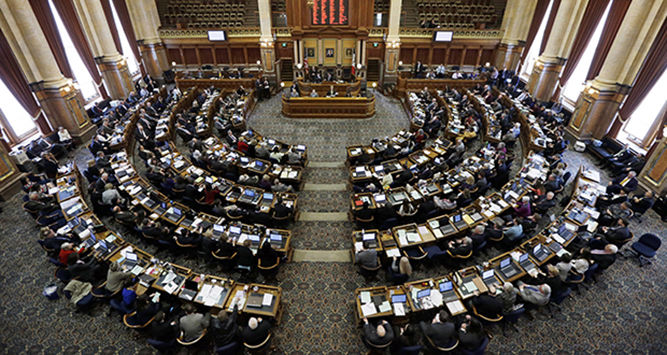 Wahpeton Daily News - March 3, 2017

Other members of the DFL said the bill would limit options for poor women, creating an unfair division between those who can pay for abortions privately ...

more
More Stories
North Dakota tallies $52K defending abortion law
A judge at the trial called the legislation "simply wrongheaded" and said he plans to rule in favor of North Dakota's lone abortion clinic in its challenge to shoot down the law.© 2013 The Associated Press. All rights reserved. This material may not be published ...
Legislature to review North Dakota abortion measures
Legislature to review North Dakota abortion measuresBISMARCK, N.D. (AP) — Abortion-rights attorneys will be watching closely actions taken by the North Dakota Legislature this week on a package of measures aimed at strengthening the state's already strict abortion ...
ND abortion numbers steady as US sees bigger decline
N.D. abortion numbers steady as U.S. sees bigger declineNorth Dakota's abortion numbers have held fairly steady, even as the nation's abortion rate fell 5 percent in 2009 — the largest single-year decrease in a decade — state and national reports show.
Hoeven: GOP abortion plank won't hurt Romney bid
Hoeven: GOP abortion plank won't hurt Romney bidSen. John Hoeven, R-N.D., says the hardline pro-life plank of the Republican Party's 2012 platform reflects the long-held stance of the GOP and won't derail Mitt Romney's bid to wrest the White House from the ...
Wisconsin abortion protestors move into downtown Fargo
Abortion protestors from Wisconsin brought their campaign to the front steps of North Dakota's only abortion clinic.By:Kevin Wallevand, WDAYAnti-abortion ProtestorsAs young women came in for appointments to the clinic today, volunteer escorts walked with them through ...