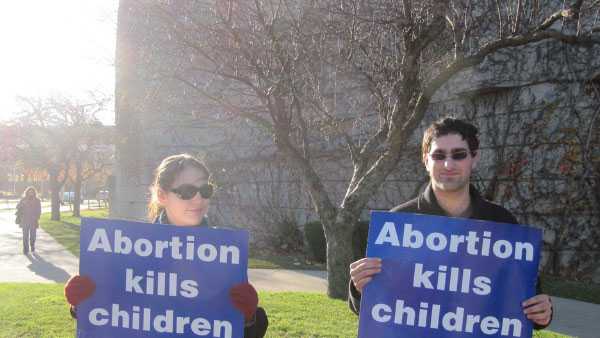 WLWT Cincinnati - September 25, 2017

That's why Kuhns is fighting for an Ohio bill that would ban abortions in cases where a pregnant woman has had a positive test result or prenatal diagnosis ...

more
More Stories
Akron, Cleveland abortion facilities close
cleveland.com,
Ohio
- July 14, 2017
AKRON, Ohio -- The Akron Women's Medical Group abortion clinic and an affiliated facility in Cleveland have closed, leaving Ohio with eight abortion clinics -- half the number in 2011.The physician who owns both facilities, Gerald Grossman, could not be reached.Anti-abortion ...
Proposed Toledo abortion ordinance affects the way protesters gather
WTOL.com,
Ohio
- July 11, 2017
Outside of a Planned Parenthood or abortion clinic, no one can get closer than 20 feet to the building with the proposed ordinance, banning them from the public sidewalk."It will put those people that want to go down there and counsel women and give them another ...