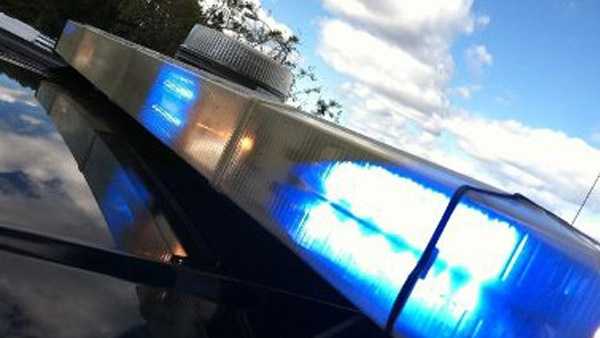 WLWT Cincinnati - June 22, 2017

Police say a Cleveland abortion clinic has been vandalized, with bricks thrown through the clinic's windows three times this month.Cleveland.com reports ...

more
More Stories
Cleveland abortion clinic Preterm struck by serial vandals
cleveland.com,
Ohio
- June 19, 2017
CLEVELAND, Ohio -- A Cleveland abortion clinic has been targeted by brick-throwing vandals three times in as many weeks, according to Cleveland police.Preterm, located in the 12000 block of Shaker Boulevard, reported the incidents to police June 1, Jun
Women protest Ohio abortion bill in 'Handmaid's Tale' garb
WLWT Cincinnati,
Ohio
- June 14, 2017
They were fighting legislation criminalizing what anti-abortion activists call "dismemberment abortion." The medical term is dilation and evacuation.The bill would prohibit doctors from using forceps or similar instruments on a live fetus to remove it from the ...
Tele-abortion versus in-person abortion: Is one safer?
MedCity News,
Ohio
- June 2, 2017
Telemedicine has an expansive footprint. In fact, tele-abortions serve as an alternative option to traditional in-person abortions, especially in countries where access to safely terminating a pregnancy is limited.But does one method result in fewer adverse effects ...
US Senate candidate met with quick $250K, abortion pushback
WTOL.com,
Ohio
- June 1, 2017
COLUMBUS, Ohio (AP) - A Cleveland banker reports raising $250,000 in his U.S. Senate campaign's first 24 hours, even as he scrambles to clarify his abortion stance.Republican Mike Gibbons said Thursday he opposes abortion and supports Planned Paren
Ohio bill would ban common 2nd-trimester abortion method
ABC6OnYourSide.com,
Ohio
- May 5, 2017
About 3,000 D&E abortions were performed in Ohio in 2015. The director of Ohio Right to Life, the state's largest anti-abortion group, says the bill is aimed at "shining a light on the brutality" of a common procedure. Abortion-rights group NARAL Pro